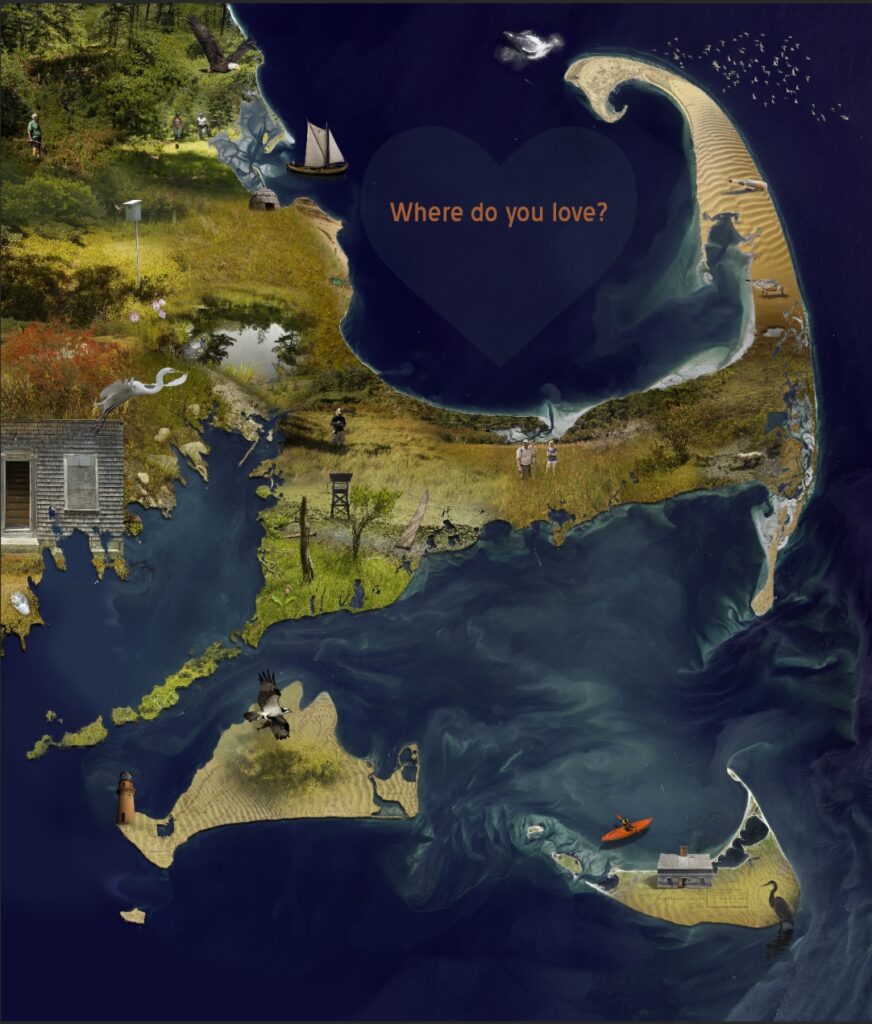 We're making a map, one heart at a time.
If we are going to find a way to protect our special places, keep our water clean, and have that long, quiet walk through the woods, then it has to begin with love, with an emotional connection to the earth.
Wherever that is for you, we want to know.
Maybe it's a vernal pool, or your backyard deck, or where you build sand castles on the beach.  Maybe it's that fish and chips stand on the Cape; you just love to sit there and look out over the water.
Please show us!
Add Your Heart to the Map
On the form provided on the Coastal Pine Barrens Story Map, tell us what place is special for you and why and we will add your heart to the map.
The accumulated pins are like a mountain range on a globe: a ridge of positive experiences and, to every side of that ridge lie woods and water, meadow and beach, home and habitat.
In an important way these pins—the where that you love—augment the Partnership's conservation vision map, demonstrating that it is nearly impossible to separate the personal experience of residents from the world on which we are so precariously perched.
Scroll down in the Story Map to find the "Where Do You Love" form.